CEN-System
Quality Made in Germany
Our CEN model range offers the optimum combination of easy installation, compact form factor and unbeatable efficiency. With its modern and unobtrusive design, the CEN system integrates seamlessly into the landscape, so it doesn't get in the way of a stylish garden. The CEN system is available in versions with: 4/6/8/10 and 12 EW.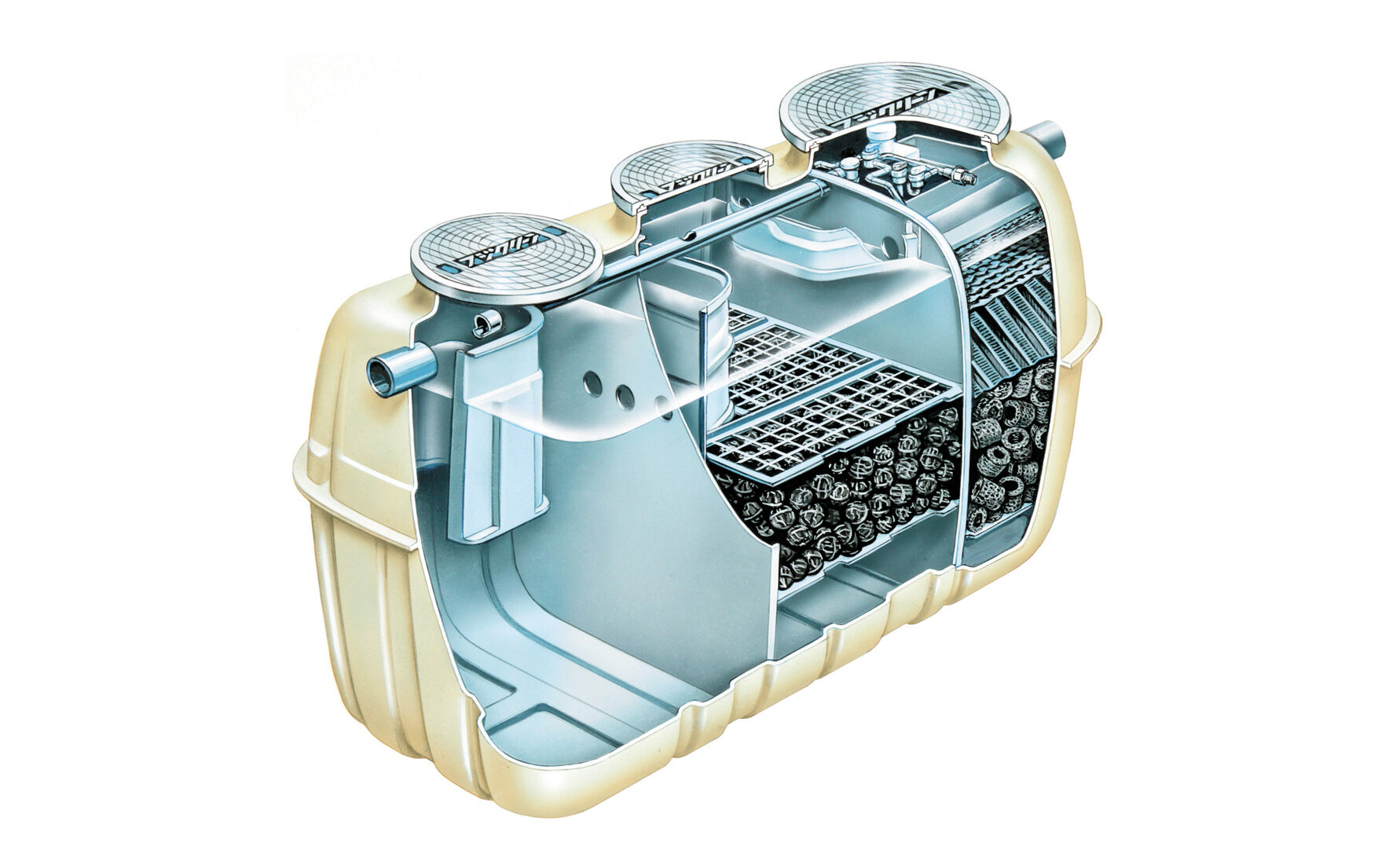 Easy Installation
The compact form factor of the CEN module allows for easy installation without damaging the environment. This also makes CEN perfect for small properties such as vacation homes. This way, you can save money in the long run with the help of our system.
Specifications of the system
-Treatment method: Contact media filtration.
-Wastewater quality in mg/L for BOD, COD and SS: 25,100,75
-System conformity: EN/DM 12566-3
-Hydraulic load capacity: 600-1800 L/day
Advantages of the 4-6EW systems
Compact Design
Dimensions:
Height: 1,66m
Width: 1,25m
Length: 2,43m
Weight:210kg
No electricity within the tank
The special design of the CEN system and Class D certification guarantee the long life and safety of the equipment. In addition, you are fully covered by our 2-year warranty for blowers and 15-year warranty for wastewater tanks.
Strong Performance
Due to the extremely strong cleaning of the system, you will always have the cleanest water. Despite the small form factor, the system has such an exceptionally strong performance.
Thanks to the compact size and the inconspiciuous design, the system is hardly visible even in your garden. This makes it perfect for private applications such as vacation homes or hotels.